We want to shout out a huge thanks to everyone who came along to the Hellfire Club of Queensland's Vamps and Tramps night in May.
Requests for play and scenes went right up to the end of the night, with the hot wax table working overtime. Sensation play and impact scenes on the main stage kept the heat rising for our sexy denizens of the night.
We had free entry tickets for our next event for the best dressed on the night, a fantastic dancing ghoul with outstanding makeup as well as a couple who took to the cross and had their first scene with each other! Their routine encouraged others to get up and try their hands, so such behaviour needed to be rewarded!
Speaking of our next event, on Saturday 26 of June we will be holding our first ever Slap and Tingle Electroplay party night! Master fiend will be bringing along his T.E.N.S. unit, his neon wand and his violet wand so any and all attendees can have the opportunity to experience/witness the joy and bliss that playing with electricity can bring. Costume yourself in electric neons, reflective tape, uv reactive colours or go for a cyberpunk aesthetic if that's your pleasure.
We will be continuing to limit our parties to 80 pre-paid attendees! Please remember to pre-purchase and be sure to let your friends know!
Prizes for best dressed will be awarded at midnight.
Since September, 1993, the Hellfire Club of Queensland has been providing local kinksters with a safe, sane, licenced venue, where they can explore their intimate desires, and has been the initiation spot for countless people on their journey of debauched sensuality. Our most recent award has come from Parties & Celebrations, as one of the top 25 party venues in Brisbane.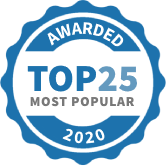 We look forward to seeing you on your journey, soon.