What an amazing Hell-O-Ween we had!
So many new faces and new bodies who volunteered for scenes across the night. Hot wax was flowing across flesh, crops caressed cute culos, and whips whistled through the air upon the willing. One patron bought some fascinating attachments for their violet wand that sparked up the interest of many attendees.
With a night like this there are so many outfits, picking one was just impossible. The dedication to stay in the clown outfit the entire night, the bloody naughty nurse and the kitty eared mesh dress who took a denting to their derriere all deserving of free entry and free merch for the fun they brought with them!
If you want your chance to join in on the fun, our next party is our Perverts Prom Fetish Ball, on Saturday 27 of November. We hold this night to celebrate the new talents that you, our patrons, have picked up over the last year. New naughty knots, fabulous florentine or shiney skills with your new favourite toy, bring it on! You can reach out to our head dominant, the_fiend, to book stage time.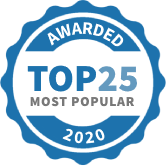 We look forward to seeing you on your journey, soon.