It was a spark of genius for the Hellfire Club of Queensland to have our Spank and Tingle party night in June.

With the cooler weather, the waxing table ran hot and people were lining up at the edge of the stage for a introduction to the electro-wands on an arm or shoulder, before volunteering for a more "all over" encounter with a mix of sensation and impact play thrown in, while our patrons were able to indulge in their own scenes, throughout the venue. There was even a special little performance that peaked with some silver pom-poms sending out small zaps to a back splattered with Red Rigger ultraviolet reactive candle wax.

Best dressed for the night was a pup with a neon harness that was just too adorable for us to ignore. This month they won a Hellfire Club coffee mug and two 15% discount vouchers for Naughty But Nice!
We would love to see you at our next event, on Saturday 24 July we will be the cat set amongst the pigeons with our Hunter and Prey Fetish Play Party night. Some more performances are being planned and please let us know if you'd like to do something special for the night as well. Feel free to dress in animal prints, a safari suit for jungle conditions, or your favourite kinky get up!
We will be continuing to limit our parties to 50 pre-paid attendees! Please remember to pre-purchase and be sure to let your friends know!

Prizes for best dressed will be awarded at midnight.

Since September, 1993, the Hellfire Club of Queensland has been providing local kinksters with a safe, sane, licenced venue, where they can explore their intimate desires, and has been the initiation spot for countless people on their journey of debauched sensuality. Our most recent award has come from Parties & Celebrations, as one of the top 25 party venues in Brisbane.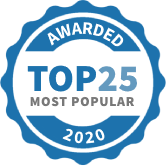 We look forward to seeing you on your journey, soon.