DRESS CODE
The Hellfire Club operates on a door policy. This is to protect our patrons from 'tourists' who happen upon the club and can often cause problems. Entry is at the sole discretion of our Door Bitch who has complete discretion to admit entry - whether you have a ticket or not. We recommend dressing to impress, and leaving the attitude at home.
This is a pansexual alternative lifestyle club which will showcase some Fetish BDSM play. As such we would love to see all our patrons dress to the occasion.
Don't hold back in expressing yourself or your kinks, the environment we are trying to create is one where you can be yourself, the "true you" that might stay hidden in everyday life… So bring out all that gear you thought was a little 'too much' for public viewing, there's no judgement here and a lot of people are probably going to really love it.
All black clothing at a minimum is a concession to those who are new to the scene & don't yet have a kink wardrobe or those who are not comfortable in the more 'traditional' fetish wear of leather, latex, pvc etc.
Our events are about education and inclusion, as well as play and fun. We do however require that you make a concentrated effort to dress appropriately.
This means no jeans or t-shirts, unless black or part of your costume. The same goes for workwear. Men must have closed shoes, while ladies can be open toed. We provide themed nights to allow leniency for these rules, so, if you are unsure, check the theme for the night. If in doubt, dress up. Suits or waistcoats for male identifying patrons and black dresses for female identifying patrons are a safe choice, we also accept alternative/goth club wear.
For quick reference:
YES LIST
Leather, Latex, PVC, Cross/Drag, Fur(Faux or Real), Military, Goth/Alt/Retro, All Black, Suits & Dresses.
NO LIST
Blue Jeans, Stubbies, "Casual" Work attire, Daywear, Top 40 Clubwear, including Sandals & Thongs.
Your most important accessory on the night is the right attitude.
As always, entry is at the sole discretion of the Door Bitch. So please, be nice to him/ her, if he / she says No for ANY reason, it's a NO and you will be asked to leave the premises.
NO CAMERA POLICY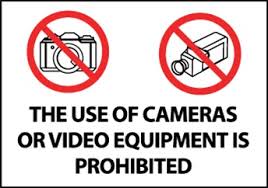 Please remember that The Hellfire Club has a strictly NO CAMERA POLICY.
We do not allow visitors to use cameras, video-cameras or pxt phones within the venues.
This policy is there for your privacy as well as ours .
This rule greatly reduces the chances that someone will snap a photo of you or accidentally catch you on video. There is less chance of you being photographed doing something you would rather not have captured on film.
There is also less chance of you being filmed at the show with someone other than your significant other if you get our drift.

ONLY AUTHORISED PHOTOGRAPHERS ARE PERMITTED TO TAKE PHOTOS OR FILM AT THE CLUB AND PLEASE TELL THEM IF YOU DO NOT WISH TO BE FILMED. THEY WILL RESPECT YOUR WISHES.

Any person found taking video or still images will immediately be removed from the premises.