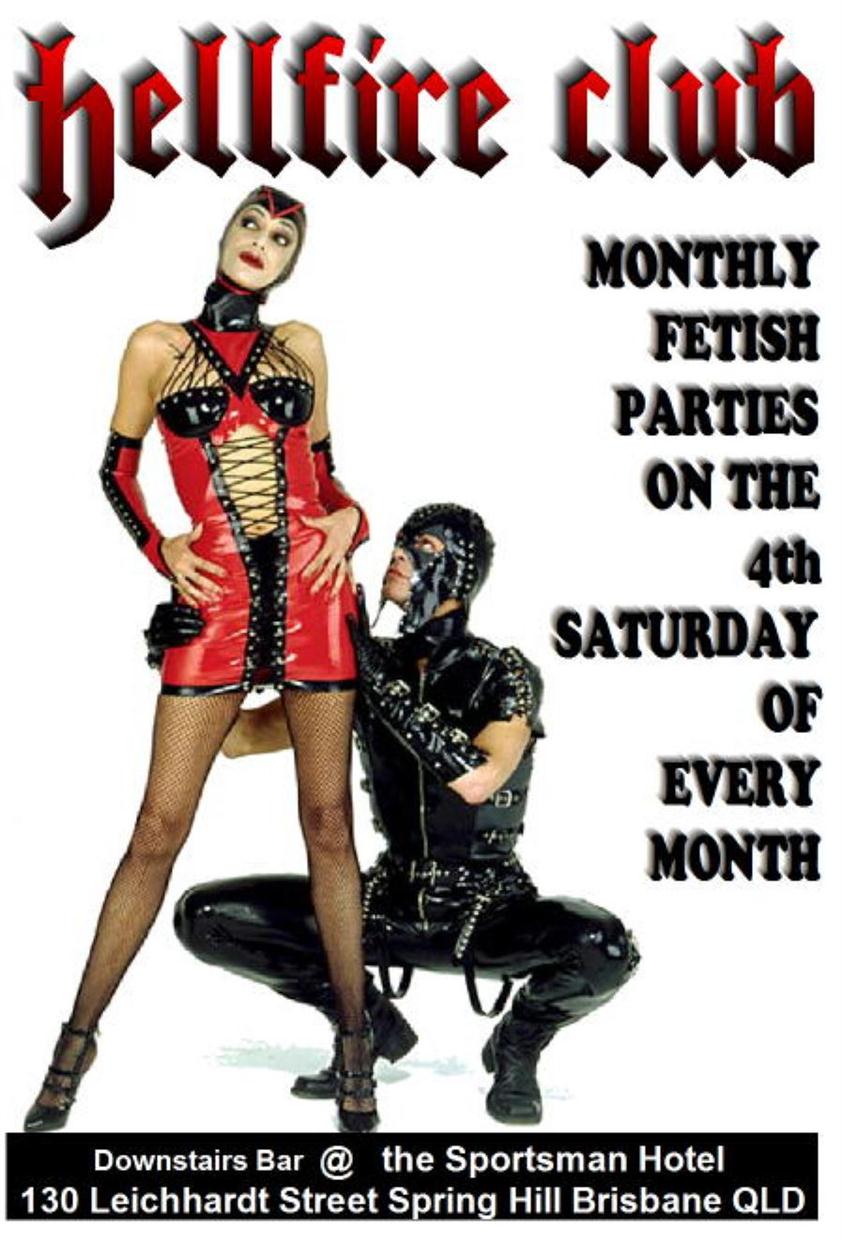 You will be able to pre-Pay for your tickets through the Hellfire Club website for $20 entry!
Buying tickets on the night will cost you $25!
If you buy a yearly membership for $50, then you will get entry to any
Hellfire Club event for $10.
Our next event will be our Beach Party night on the 27th of January to
allow our attendees to keep as cool as possible in the blistering
Summer heat. Board shorts, Bikinis, One pieces or Wet suits are all
appropriate wear, or wear your favourite fetish wear. keep yourself
as comfortable as possible, with potential play in mind.