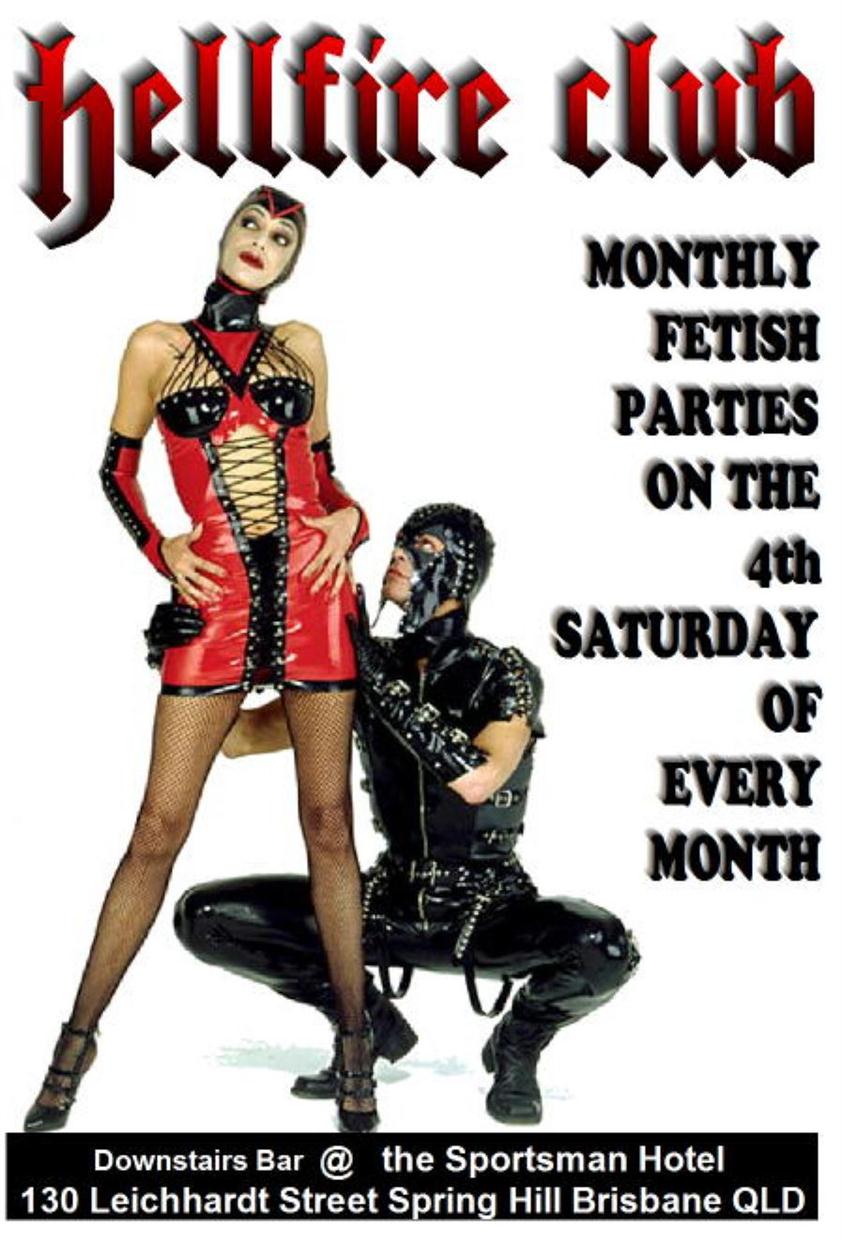 You will be able to pre-Pay for your tickets through the Hellfire Club website for $20 entry!
Buying tickets on the night will cost you $25!




MEMBERSHIP
If you buy a yearly membership for $50, then you will get entry to any
Hellfire Club event for $10.
April is our Uniform party night on the 28th. The weekend after ANZAC Day, military uniforms are always in, but any other work uniform can still have it's chance for a sexy air out. "Would you like fries with that?" takes on a whole new meaning when strapped to a cross. Emergency services, chef's, scouts, or even an old polo shirt with a company logo and a clipboard can send the message that you're there for a purpose.
Tickets are going offline
Saturday April 28th 4PM
If you can't get your tickets online
Tickets $25 at the door!