Hello to everyone from the Hellfire Crew!
Since September, 1993, the Hellfire club of Queensland has been providing
the people of south east Queensland with a safe, sane, licenced venue where they
can explore their intimate desires and has been the initiation spot
for countless people on their journey of sensuality.
The hellfire club is counting down to our 23rd year with a special
deal for our valued patrons, for the rest of 2016.
From July 2016, Admission tickets at the door will cost you
$20.
Prepay online ticket through the hellfireclub website for $15+bf
Plus you will be able to purchase a prepay visitor card at the door that will give you free entry
to 12 events for $120. this card lasts until all 12 spots on the card
are used, however you choose to do so.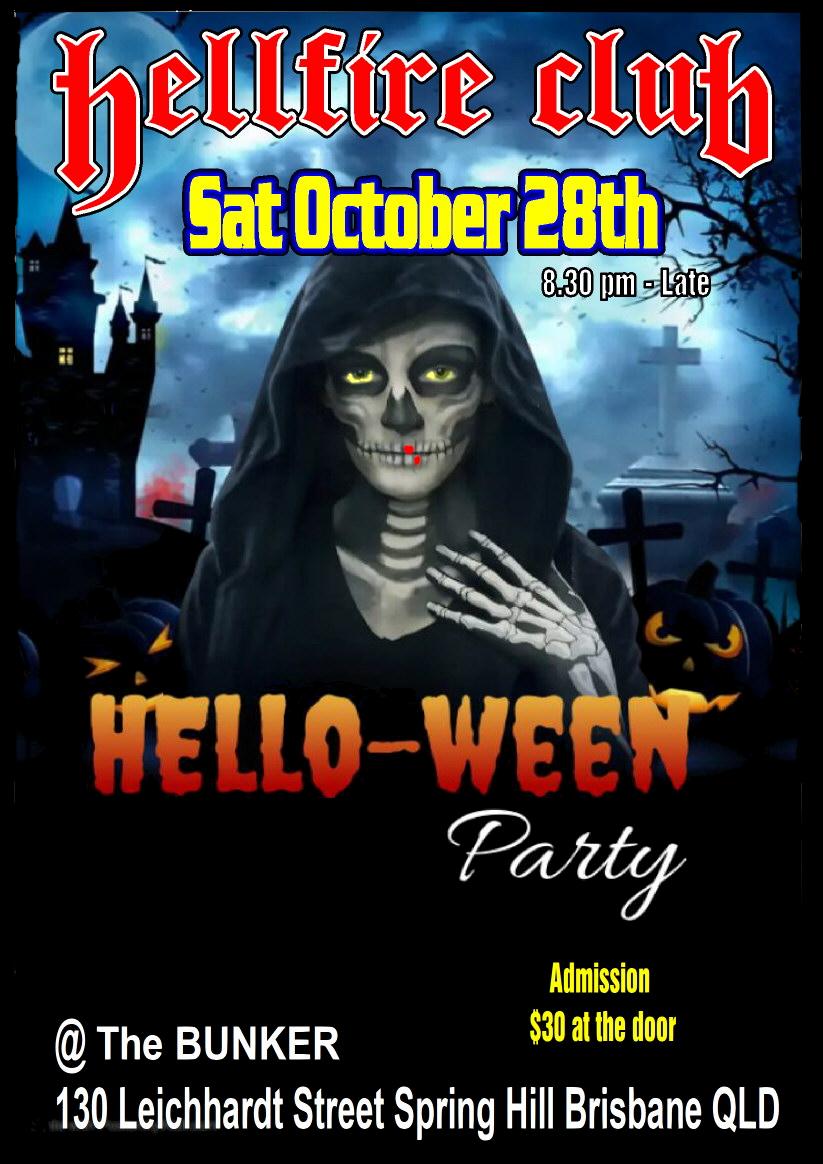 On line Ticket Sales closing at

5.00 Pm October 22nd